Funding Opportunities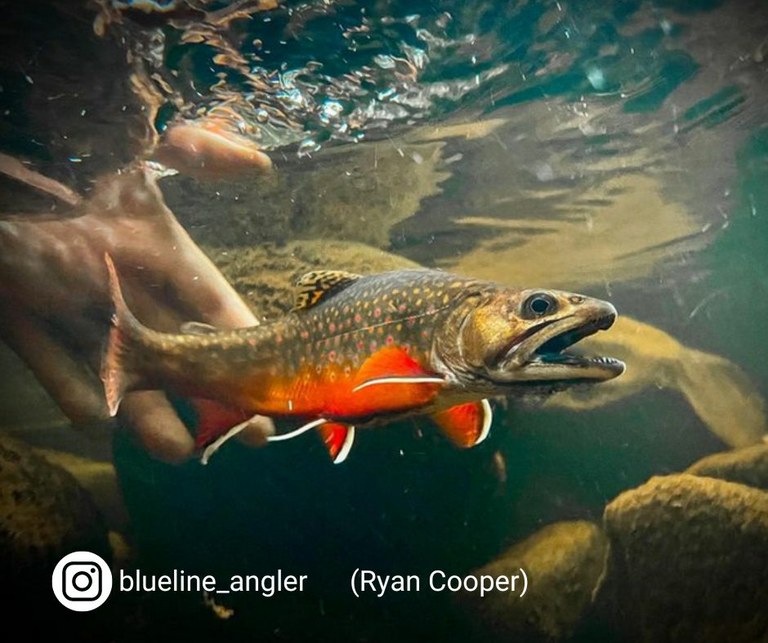 EBTJV funding for FY23 closed in January.

Each year, the Eastern Brook Trout Joint Venture requests project proposals that are focused on conserving and restoring habitat that will support healthy and productive populations of wild Brook Trout. Many activities that improve brook trout populations are eligible. Take a look at some recent projects for examples!

 sign up to our list serve to get email notifications:
Other opportunities
Regional Conservation Partnership Program (RCPP) is a partner-driven approach to conservation that funds solutions to natural resource challenges on agricultural land.
RCPP projects may include a range of on-the-ground conservation activities implemented by farmers, ranchers and forest landowners. These activities include:
Land management/land improvement/restoration practices
Land rentals
Entity-held easements
United States-held easements
Public works/watersheds
A single RCPP project application can propose to employ any combination of these eligible activity types as part of an RCPP project.
NRCS will host two webinars for potential applicants. To receive calendar invites for these webinars please contact RCPP@usda.gov. Webinars: Wednesday, May 24th from 2-3:30 ET,  Click here to join
NFWF Northeast Forest and Rivers Fund
Northeast Forests and Rivers Fund is dedicated to restoring and sustaining healthy forests and rivers that provide habitat for diverse native bird and freshwater fish populations in the Northeastern United States. The program annually awards competitive grants ranging from $75,000 to $300,000 each. Projects are eligible from throughout the program boundary, which includes all of Connecticut, Maine, Massachusetts, New Hampshire, Rhode Island and Vermont, as well as parts of New York.
Full Proposal Due Date:   Thursday, July 13, 2023 by 11:59 PM EDT
Applicant Webinar: Wednesday, May 31, 2023 1:00 PM – 2:30 PM EDT Register here
NFWF Central Appalachia Stewardship Fund
The Central Appalachia Habitat Stewardship Program restores and sustains healthy forests, rivers and streams that provide habitat for diverse native bird and aquatic species populations. Priority is given to projects within 10 focal geographies. The program supports projects in portions of the Appalachian region of Maryland, New York, Ohio, Pennsylvania, Virginia and West Virginia.
Improve stream health by removing passage barriers, restoring riparian buffers, and improving water quality and hydrology to bolster populations of eastern brook trout, eastern hellbender and native freshwater mussels.
Full Proposal Due Date: Thursday, July 13, 2023 by 11:59 PM EDT
Applicant Webinar [Register Here]: Wednesday, June 14, 2023 2:00 PM – 3:30 PM EDT     

AFWA Multi-State Conservation Grant
The Multistate Conservation Grant Program (MSCGP) funds projects that address regional or national-level priorities of state fish and wildlife agencies. The Association of FIsh and Wildlife Agencies solicits grant proposals and makes its "priority list" recommendations to the USFWS, which can only fund projects from the Association's list and manages and monitors grant awards. Each year, up to $6,000,000 is available to fund MSCGP projects. Submission Deadline: 5:00 pm Eastern Time on June 15th, 2023
Check our landowner assistance page for more grant programs.
This folder contains all the information/material needed for submitting Brook Trout conservation project proposals for the federal FY2024 funding cycle. To submit a project for funding, you must be a registered member of this website. Please register for membership early because you will need to be approved before you can use the website as a member to upload applications. The deadline for this funding opportunity is 5:00 p.m. Eastern time on January 30, 2023.