Are brook trout near me?
Interactive state maps showing brook trout watersheds.
Interactive maps of brook trout catchments are coming soon.  See below for your state.
Works best on desktop.  Use the magnifying lens search icon to find a location on the map, zoom in, and click on a watershed to see the trout status.  The binoculars search tool can be used to find major rivers.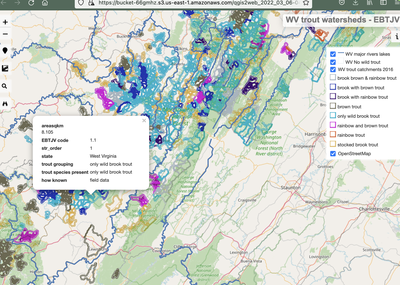 Eastern US States map (not interactive)