Interview with photographer Devin Davenport
Artist spotlight: Devin Davenport (@appalachian.trout)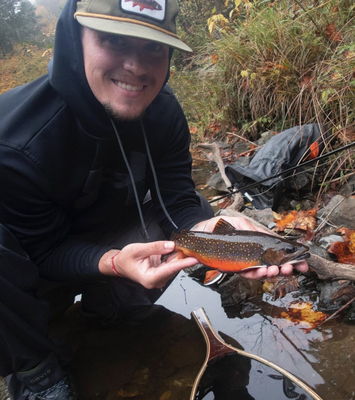 We are so thankful for the stellar brook trout photography and art many of you are sharing with us on social media.  Today we'd like to give a shout out to Devin Davenport, otherwise known as @appalachian.trout.  With nearly 15,000 (yes, fifteen thousand) followers on Instagram, it's clear he knows how to capture brook trout by line and through the lens. 
We talked with Devin via Instagram.
Can you tell us a little about yourself?
I grew up in the foothills of the Smokies, and spend most of my free time in the National Park or in Cherokee National Forest. Underwater photography became a passion that went nicely with fly fishing. I found out you can dunk the camera for a pic or two, unhook the fish and release it without the fish ever leaving the water. The main goal I've had for my pictures is to be able to use them somewhere in a way that promotes brook trout education, protection, and restoration.
What does fishing mean to you?
I'm not a guide and at this moment fly fishing is not my career although I wish it was most of the time. It is where I find my escape and can think the clearest.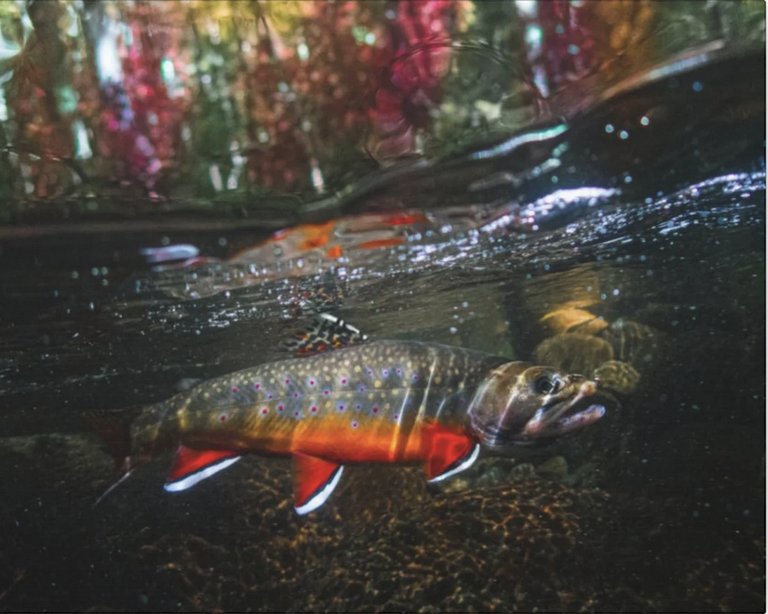 Tell us a little about your career path.
I am pursuing a masters degree in prosthetics currently and we will see where that goes.  I want to help people hike again!
You want to help people hike again; that is awesome. So, you'll be helping people in many ways including accessing green space, which is so beneficial to mental and physical health.  Thank you for caring!
My mentor that I shadowed was great. He actually had a patient with the whole Appalachian trail painted on his prosthetic leg. They told me to ask him why, and he said it was because after they made his leg he hiked the whole thing! I thought that was so cool.
Are you an engineer?
Well, not yet. I am applying to schools right now, I have my bachelors in exercise science/ biomechanics. It involves some engineering with anatomy/biomechanics. The main thing I would do would be make molds of the patient's limb. That would then be used to make a snug fitting for the prosthesis, the rest of the parts would be ordered and I would put them together and then deliver them to the patient. Very fulfilling work if I can get it.
Wishing you success! If you're this passionate about it and as talented as your photography seems to indicate, then I think you'll get there.
Well thanks 🙏 looking forward to it. Also very much appreciate what the EBTJV is doing !
Since we first interviewed him, Devin was admitted to a graduate program, and in 2023 will pursue a Masters of Science in Orthotics and Prosthetics at International Institute of Orthotics and Prosthetics. 
Devin's Etsy shop is https://www.etsy.com/shop/AppalachianTrout. Support his work there or check out his "brookies" feed on Instagram, with dozens of crisp, colorful underwater shots of brook trout: https://www.instagram.com/appalachian.trout/