Bipartisan Infrastructure Bill and brook trout
How infrastructure funding can help brook trout.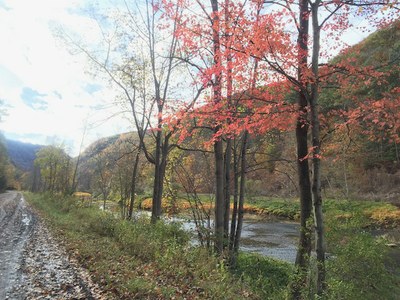 Improvements to infrastructure help you commute to work, connect with friends, and drink clean water, but can better infrastructure also help you catch a brook trout? EBTJV thinks so! After all, the first built transportation systems like roads and rails - and their associated impacts - were located alongside and over streams and rivers, including the cold water habitats where brook trout live and reproduce.

Projects to remove or replace migration barriers like dams and culverts, clean up abandoned mine pollution, and otherwise restore fish habitat have the dual benefit of helping the environment and people. They result in lower-maintenance roads and crossings, important flood protection, and clean water for communities into the future.

The recently passed Bipartisan Infrastructure Investment and Jobs Act, otherwise known as the Bipartisan Infrastructure Deal, includes, over 5 years, $1 billion for culvert repair/removal and $400 million for dam removal. It reauthorizes the Sport Fish Restoration and Boating Trust Fund which pays for fisheries conservation, access improvements, and education about fishing and boating. It also reauthorizes the Abandoned Mine Lands Trust Fund and adds to it another $11.3 billion.

Additionally, $47 billion will go to preparing the nation for bigger, more frequent storms, flooding, and fires. Other programs will benefit the nation's waterways through stormwater and forest roads improvements. Finally, this legislation will help species and ecosystems that are the focus of other National Fish Habitat Partnerships, particularly in the west and along our coasts.

EBTJV is working to understand how this and other recently passed legislation affects our ability to put good quality projects on the ground to protect, restore, and enhance brook trout in its native eastern range.